In 2019, 4D CONCEPT is celebrating its 30 years. Three decades enriched by fails and a lot of successes only serving one purpose : putting forward the most innovative solutions.

Starting on Macintosh, when internet was a technological dream, 4D CONCEPT is one of those almost garage companies, whose success will only be matched by the modesty of its origins.

30 years later, 4D CONCEPT is a successful adventure, with the expertise of its 70 collaborators, rich of the experience of its still involved founders, and proud to be the preferred partner of global industry majors for a long time.


Turnkey or fully specific solutions provider, more value creator than software editor, 4D CONCEPT has become an extensive company, constantly feeded by its customers' requirements and technological progress.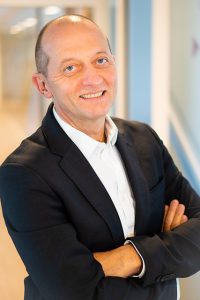 In the full digital age, 4D CONCEPT is becoming step by step a reference, and goes out of our borders on an international field, while defending its french roots, innovative and cutting-edge industry nation.

We blow out our 30th candle with a great pride, with a thought for all our clients and users who trust us, and all those we will have the chance to serve in the future.





Yves MANGILI
Chairman & CEO