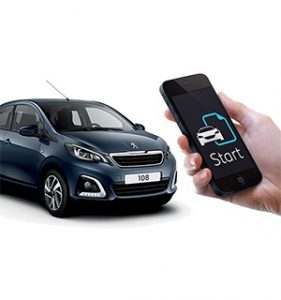 In the era of the "internet of things", embedded systems and software are becoming communicating objects. With a strong presence in the automotive industry, today we see a surge in automotive embedded systems.
In a world that is permanently connected, in which we can compare the connectivity of today's vehicles with that of the first Airbus planes, how do you picture the car of the future?
For the PSA Group : innovation for customers
"Imagining the car of the future means imagining the design and features that will make the future of cars. The car of the future will allow users, for example, to connect with each other and interact with the whole world. An approach to innovation that supports the competitive advantage of the group and delivers solutions that are always better suited to customers' needs."
Driving pleasure and safety are the daily preoccupations of the PSA Group. Very early on, the group decided to invest in new technologies to provide drivers with new ways of accessing onboard documentation, wherever they happened to be.
The market for embedded systems is growing in importance and will keep growing in the years to come. Software plays an important role and forms part of the technological challenges facing the market. That is why 4D Concept has, for more than 15 years, provided support for the PSA Group in the design and development of the onboard documentation of the group's vehicles.
As a specialist in documentation systems and a software publisher, 4D Concept implemented a powerful publishing platform that allowed the Peugeot, Citroën and DS makes of car to industrialize the digital production and publication of onboard documentation via innovative mobile devices whose content can be displayed directly on the screens of the connected systems of the vehicle (using MirrorLink technology), personalized for the customer and integrating new AR (augmented reality) concepts.
About the PSA Group :
The automotive Group is undertaking a worldwide expansion strategy. It is expanding in high potential markets while maintaining its investments and production in France. Present in 160 countries, the Group, among all the automotive Groups, has filed the most patents in France, across all sectors of industry, for the eight consecutive years.
Yves MANGILI, Chairman of 4D Concept:
"4Dconcept has acquired a great deal of experience in information systems by working with large industrial customers. With mature expertise, and as a complement to our consulting and integrator activities, we developed a range of turn key business solutions. This approach allows our customers to minimize their investment and reduce the development cycle while focusing on their core business and on the value of the final result."