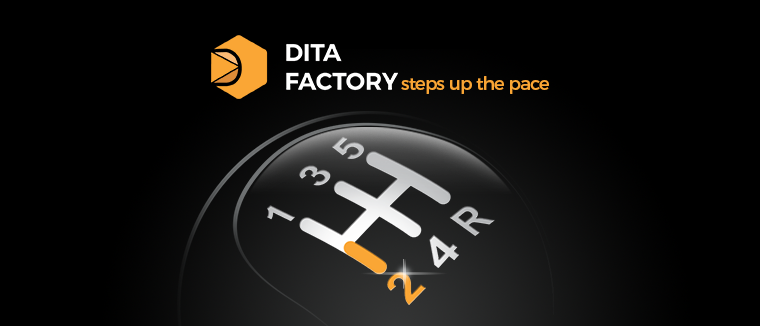 For this fall 2020, 4D Concept unveils the latest version of its DITA FACTORY CCMS.
Now based on 4D Concept's Heysquid ECM, DITA FACTORY V2 will boost your document production, in addition to increasing the visibility of your technical or sales documentation.
On the menu of this new version:
A solution that follows as closely as possible the recommendations of the DITA XML standard in order to get all the benefits.
A 100% web-based and fully configurable CCMS when most of them are still heavy clients.
A new plug-in to simplify editing in Author Oxygen.
A system and a workflow manager that administrators can fully customize.
Completely revised import and linguistic processing capabilities.
Redesigned ergonomics to make life easier for users.
Three years after its first version, DITA FACTORY is full of innovations and is now one of the few end-to-end solutions on the market, benefiting from the most powerful print and digital publishing engines.
For more information or for a demonstration, please contact our sales teams directly by clicking here.
---
4D Concept is a software publisher specialized in document engineering. An expert in content management and digital documentation design, 4D Concept is one of the precursors of DITA XML in Europe.