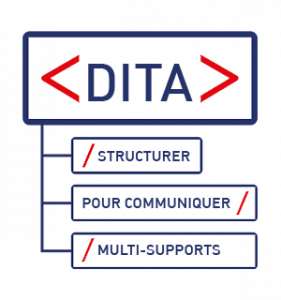 In a world that is increasingly competitive, companies must find the most appropriate way to renew their product range, with vigorous and innovative R&D. New products that result from this will require appropriate technical documentation that describes and illustrates exactly the exponential quantity of new functions that have just been added.
At the same time, the proliferation of media platforms that we now have (pdf, web, mobile applications, connected objects …) increases the difficulty for companies trying to produce tailored technical documentation.
Faced with multiplying distribution channels, authoring teams are regularly multiplied to produce as many document versions as there are media. If an error is detected in a pdf document, for example, the error has to be corrected in all the other document versions. It is the same for the updates that result from product development – they have to be duplicated for each media platform.
To provide support for a marketing product that is heading towards greater and greater customization, technical documentation has to adapt flexibly, using specific and customized content.
Technical documentation teams thus find themselves confronted with several substantial problems that affect their business processes. Which current solution allows them to remain productive, respect cost constraints, and compete effectively?
Drawing on their experience in the fields of content system development and technical documentation writing, the development and technical writing teams at 4D Concept have worked closely together to produce a pertinent and powerful DITA CMS.
Simple to use, this DITA CMS enables you to get started quickly and provides turnkey installation for customers. As a web-based application, it lets you configure profiles and workflow validation for various user business lines.
Within the same workspace, users can collaborate on technical documentation that they can publish on multiple platforms (paper, web and mobile application) and then send for translation in a few clicks.
More than a simple content management tool, the DITA CMS orchestrates THE global writing and publishing process for technical documentation.
More informations : info@4dconcept.fr