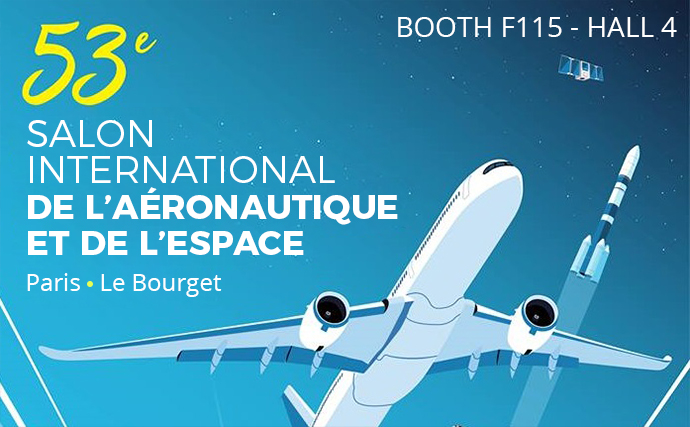 PARIS AIR SHOW
Find our ADAM solution at the International Paris Air Show, from 17 to 21 June 2019, Parc des Expositions du Bourget.
Hall 4, booth F115
The 53rd edition of the show will take place at the Parc des Expositions du Bourget from 17 to 23 June 2019 and will once again bring together all the world's industry players around the latest technological innovations.
4D Concept will exhibit again this year and will have the pleasure to present the new features of the ADAM S1000D suite. Come and meet us on our booth F115 and attend the product demonstrations in a friendly and relaxed atmosphere, accompanied every day by a gourmet cocktail, organized in the late morning.
Wishing to have the pleasure of welcoming you on one of these days, accompanied if you wish by your close collaborators, ask us for a professional invitation at info@4dconcept.fr.