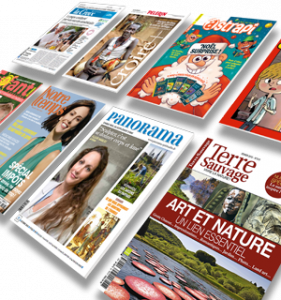 Bayard Press Group specializes in book, magazine and digital publishing. It is the benchmark publisher in three market sectors: youth, religious and senior. Bayard Press is present in Europe, America, Asia and Africa.
The group publishes 150 magazines throughout the world with a readership of 36 million, of which 5 million are subscribers. It publishes several brands: Bayard Jeunesse, Milan and Twenty Third, Bayard Canada, Novalis. Bayard also has 150 websites throughout the world.
The Bayard Press Group decided to change its DAM (Digital Asset Management) because its global architecture had become deficient, engendering complex and difficult operating modes. Their choice fell on implementing XMS Content Factory as a way of addressing the overriding need to modernize, knowing they could rely on its extendable functional capacities and its native interface with the Marklogic technology, chosen by the Bayard Press Group, to meet requirements for:
archiving and indexing content for the entire Group thus facilitating reuse via moderation
delivering and sharing content in keeping with clauses as defined in various authors' contracts and with due regard to the journalist agreement,
modelling and restoring data that qualifies content (metadata, history logs, statistics…) in order to manage data concerning such things as author payments,  input to reports, tracking employment figures, etc.
facilitating content exchange among all the internal participants but also with Bayard Press Group's partners.
Do not hesitate to contact us for a presentation of the solutions implemented as part of this project, tailored to your cross-media production needs.
source : http://www.groupebayard.com/fr