Enterprise Content Management Systems
Every company out there now knows that the various offerings available on the market are becoming increasingly complex in nature. And the same goes for every industry. Undergoing incessant growth, their reach is expanding globally, and their size is progressing accordingly. Document management for all the content produced by each company must reflect this growing activity. To match the rapidly evolving demand, enterprise content needs to increase in quantity and in volume, and it should also be more varied. Organisations are now under the obligation to rely on ever more powerful enterprise content management systems (ECM) to meet the demand generated by these fast-growing markets.
Whether it concern content services pertaining to product design, to offerings or to processes and company management information, it is imperative to monitor the lifecycle of this raw data closely and on every level. This is why it is essential to be able to rely on effective, fast and instinctive enterprise content management systems to help save time when creating, distributing and managing this data and the deliverables that ensue (documentation management in particular).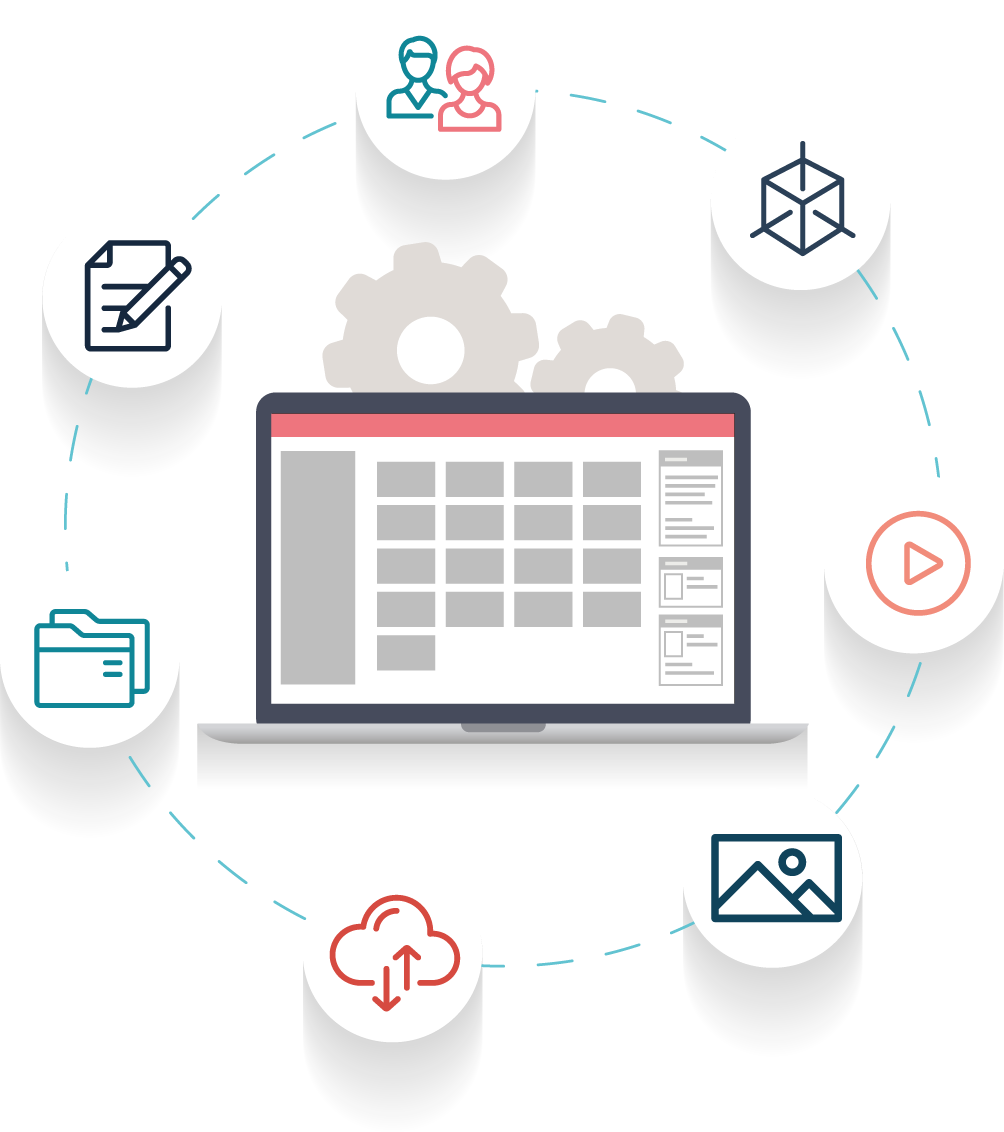 Enterprise Content Management Systems: Your Data Is the Heart of your Organisation
4D Concept specialises in the design and implementation of enterprise content management systems (ECM). Thanks to this content management software, 4D Concept is able to adapt to your market and to offer a level of service that meets the current expectations of the market. A suite of tools now makes it possible for you to select the right type of content management system based on the tasks you wish to carry out:
Collaborative, theme-based documentation and records management
Media management and centralisation
Manage your products and product information in paper or digital format or as web content
Manage all your documentary units and other technical material (Topics, DM)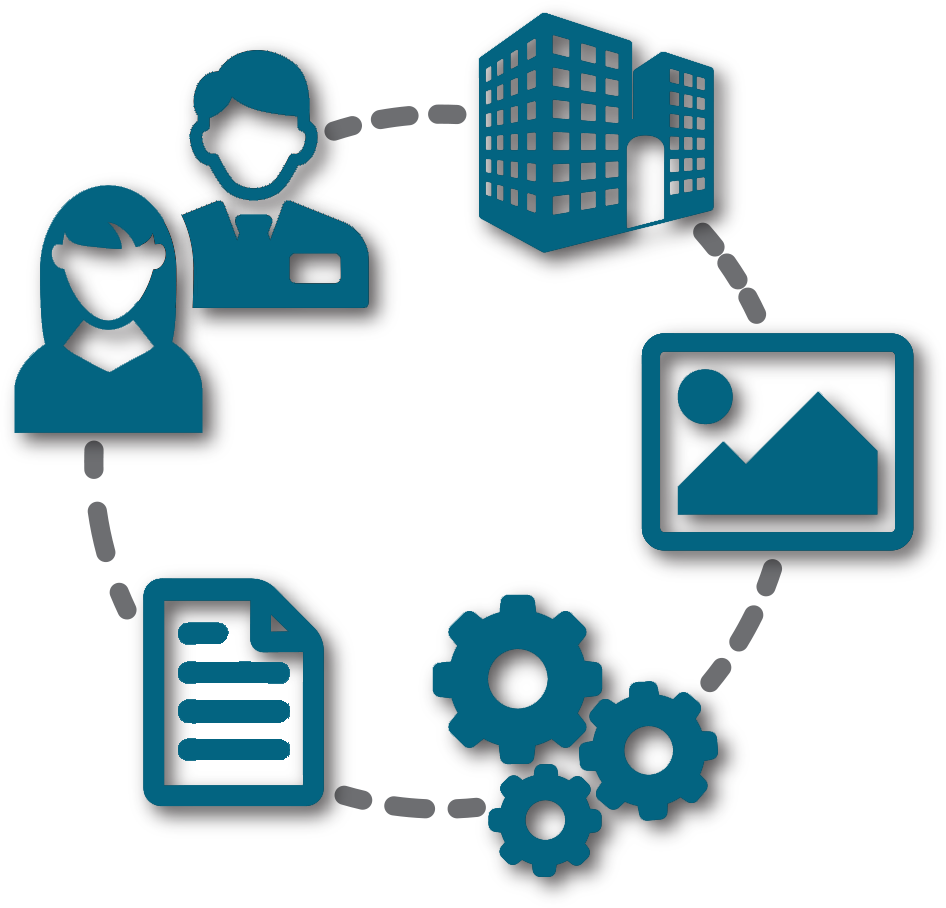 Strong points
• Enjoy a cloud-based database to centralise all your content. Access your structured and unstructured database as well as the corresponding deliverables (documents and assembled documents such as slideshows, generated archives, html, etc.).

Centralise and secure your data and all your documentary resources.

Using a enterprise content management system, you can review your documents and organise the different versions.

All your workflows are configurable.

Adjust the solution to your company's size, learn how to manage access rights for a growing number of users.

Support for metadata

Use the indexing and search functions to organise your data

Save time by integrating external data sources to feed your documentary resources (reviews, price, recent recommendations…)

Use content syndication to quickly transfer relevant data to the appropriate actors

Streamlined document editing functionalities

Work across your extended enterprise and leverage your network to build your project

Make sure your documents are GDPR compatible at every level of distribution.
Do you have a need or a project? Leave us a message.
4D CONCEPT PARIS (Headquarter)
41 avenue du Centre 78180 Montigny-le-Bretonneux SAINT-QUENTIN-EN-YVELINES
+ 33 (0)1 61 08 50 20
+ 33 (0)1 61 38 24 41
4D CONCEPT TOULOUSE
76 Voie du TOEC Immeuble L'ECLAT 3EME ETAGE 31300 TOULOUSE
+33 (0)5 32 26 05 00
4D CONCEPT LYON
523 cours du 3ème Millénaire Bâtiment D – 1er étage 69800 SAINT-PRIEST
+33 (0)9 72 55 05 94
4D CONCEPT AMSTERDAM
Herengracht 450 1017 CA AMSTERDAM
+31 615 482 624