ATA2300 training course for technical authors
The ATA2300 e-business specification makes it possible to meet the production needs of operating manuals and other documents intended in particular for pilots and aircraft crews. It is the result of standardization work carried out jointly by the association of European aerospace and defense industries (ASD) and the American air transport association (ATA). As such, it implements many concepts of the S1000D standard.
This practical training aims to deepen the methods and rules of the specification in order to ensure that the technical writer can apply it to his projects.
All of our training can be held face-to-face or remotely.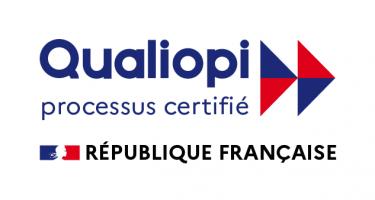 Maximum trainees per session: 6


Dates on request: info@4dconcept.fr


Technical writers, documentation managers, anyone producing documents using the ATA2300 standard.

Our training can be held in-person or remotely.
In 2020, we adapted all our courses to the constraints of distance learning. It is now possible for you to benefit from all our expertise from anywhere, without traveling or seeing us.
At the end of the course, you will have acquired the basics of the standard such as:

Structured documentation process from XML writing to publication consultation

ATA2300 Specification Concepts and Data

Key steps in managing an ATA2300 documentary project
And you will know concretely:

Analyze the coding of ATA2300 objects: DMC, ICN, PMC, DDN

Analyze and write a Publication Module (PM) and Data Modules of type « Abnormal Proc », « Normal Proc, « System description », « Annunciation » and « Limitation »

Implement a DMRL to start an ATA2300 project

Traditional documentation
Structured documentation
Principle of XML
Conclusion

Presentation of ATA2300
History

3. A response to OPS business requirements
Standardized and shared data model
Example of implementation

4. A structured data model
Modular documentation for S1000D
Flight Operations Markup Language

5. How the ATA2300 standard works

6. Management by documentation units
Data Modules
High-context typology
Structured identification: SNS, DM Code, Language, Issue, Extended DM
Media
Type of media
2D Graphics and hotspots
Structured identification: ICN
Publication Modules
Assembly for publication Reference DM, Group DM
Structured identification: PM Code, Language, Issue, Extended PM

7. Documentation units specific to the OPS profession
Descriptive DM
Procedural DM
Performance DM
Limitation DM
Approval DM
Dispatch DM

Revision cycle
Approval cycle
Applicability on the S1000D model
Container & Alternate DM model
PCT, CCT & ACT applicability model
Information Repository

9. Implementation of the ATA 2300 standard

The practical work is combined with theoretical presentation to allow the trainees to model the subjects in question. One day is given over to the implementation (management, editing and publication) of flight documentation.
Creation and codification of Data Modules
Declaration of illustrations
Writing Data Modules
Validation of Data Modules
Publishing Data Modules

4D CONCEPT is committed to making training available to everyone.
Our centers are accessible to people with reduced mobility, and our teams are responsible for providing the best possible support to participants with disabilities, whatever they may be, throughout their training course.
Please contact us at the following address psh-accueil@4dconcept.fr to better understand your request and its feasibility.