Technical writing and content structuration
training course for beginners
A technical writer is tasked with creating technical or specialized documents. He is a specialist in the drafting of techniques, as well as standards, specifications, and standards of the trade, which are applied in the fields of use, installation, or maintenance of systems, in sectors such as aeronautics, automotive, defense, etc.
You will learn the basics of technical writing and technical documentation in an industrial environment.
Our training can be held in-person or remotely.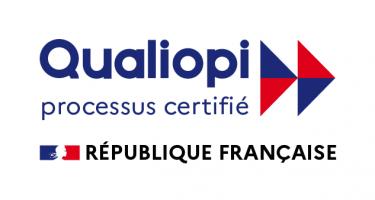 From 3 to 6 trainees maximum per session


Dates on request: info@4dconcept.fr


Future technical writers, users and occasional writers of technical documentation

All of our training can be held face-to-face or remotely.
In 2020, we adapted all our courses to the constraints of distance learning. It is now possible for you to benefit from all our expertise from anywhere, without traveling or seeing us.
At the end of the course, you will have acquired the basics of the technical writing such as:

Purpose of technical documentation standards

Editorial rules applicable to technical documentation

Stages of a documentary process

Concepts of structured and modular content
And you will know concretely:

Identify the qualities and the defects of a technical documentation

Structure technical documentation according to its audience


1. Introduction to technical documentation
Goals
Challenges
Quality
Improvement

Basic principles
Business standards
Structured documentation standards

The right word
Style
Syntax
Terminology
Punctuation
Spelling
Simplified English

Life cycle of a documentary project

5. Structured content & documentary
Introduction
Traditional documentation
Get out of the traditional
New uses
Transition to SGML
HTML
Other challenges
Solution: modularization
Switch to XML

The exercises include throughout the course:

Technical writing
Data analysis
Writing in structured documentation
—
Assessment methods:
The evaluation of the achievements will be carried out by the trainer at the end of the course.
Update January 2022

4D CONCEPT is committed to making training available to everyone.
Our centers are accessible to people with reduced mobility, and our teams are responsible for providing the best possible support to participants with disabilities, whatever they may be, throughout their training course.
Please contact us at the following address psh-accueil@4dconcept.fr to better understand your request and its feasibility.
Interested in this training?