Everything around us, including the rise of connected items, the smart city, autonomous vehicles, the rollout of 5G, and the development of quantum computers, heralds a paradigm shift in how people and machines interact.
The most forward-thinking businesses that care about their customers strive to create documentation that is as close to the user as feasible.
Since 4D CONCEPT are specialists in documentation engineering, we owe it to you to be able to handle all forms of deliverables and information distribution channels.
Multiplying access to your information
In 2022, 14.6 billion objects were connected, and by 2027 Ericsson predicts that 30.2 billion will be connected (2022 Ericsson Mobility Report).
These innovations automate processes and transport information that have an impact on the social, economic, and environmental
spheres.
4D CONCEPT, as a specialist in document information and data processing technologies, offers current solutions with high added value for your company:
On-board interactive documentation
Connected interactive documentation
Over-The-Air programming
Technical content for digital use (3D, visual pattern recognition, AR…)

Smart, efficient and environmentally friendly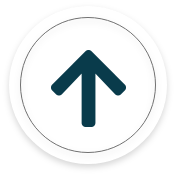 More functions, more documentation
From autonomous vehicles to the connected refrigerator, high technology is growing all around us. And although they are pushed to the extreme, the ergonomics of these devices require a lot of information and documentation.
The volume of data is increasing all the time, so we need to create new ways of assimilating this knowledge.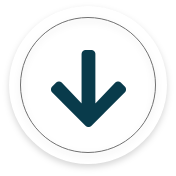 Reducing the environmental impact
Digitization of our environment enables better economic performance and improves accessibility. But more than that, digitization reduces the use of fossil fuels, such as energy, physical transport, pigments and wood needed for printed paper.
These are all reasons why we want to define for you new ways of using information for the maintenance of systems and equipment, and for their everyday use.

Cross-media and multimedia
4D CONCEPT is the architect and designer of content and publications for the general public, such as the Stellantis vehicle operating manuals (on-board documentation).
We support our clients during their digital transformation to enable them to offer their users technical and educational documentation on any platform.

Achievements for industrial manufacturers
For instance, we established the documentation supply for the Stellantis group's new car infotainment system.
We also worked on a number of projects that integrated user and service manuals for specialized equipment such production units for packaging, cosmetics, and shaving products.

Connected and interactive
All of our projects take into account the performance and storage space limitations of embedded systems, which frequently cannot show all the types of content available.
We offer information manufacturing lines for embedded systems and connected systems (IoT, autonomous vehicles).
Remote data updating, data collection, and user feedback are integrated into our projects.
Our winning combination: documentation engineering and technological innovation
OTA distribution solutions
4D CONCEPT specializes in documentation engineering and supports your projects by making maximum use of XML data. In fact, the immediate objective is to ensure that all productions are made natively in digital format.
From data to interactive display
Content produced natively in digital format can easily be transformed to match the formats and templates of the various forms of screens. It is this mastery of XML technologies that allows us to affirm that your content will be easily portable.
XML, although verbose, is a simple and adaptable format. As a result, we can very quickly insert it into connected equipment made by a wide range of brands. The rendering of information is thus entirely entrusted to the screens according to their own technologies.
Why choose 4D Concept software?

4D Concept is acknowledged as innovative by all of its customers, and we do more than just help you implement your solutions for content production and management, and broadcasting; we raise the technological worth of your tools so that you can make your mark in a fiercely digital world.

Because we are passionate about our customers' businesses and documentation engineering, we are always heavily involved in your projects and are thus devoted to sustainability.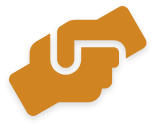 Our goal is to be more than just a supplier; we want to be a valued partner in your growth. Discover our strengths!
Need advice or support for your digital transformation?
Discover our range of products
adapted to all ASD, ATA and DITA standards

Your S1000D & ATA standards
document workshop

The easy-to-use DITA
document workshop

Universal Content
Management System