What is the role of a content management solution?
Digital technologies are part of our daily lives, and your organization needs to be able to create, manage, and share content across a growing number of online channels.
Teams demand easy and secure access to their organization's digital assets from anywhere at any time.

The level of support that tools provide for content production and delivery tasks must meet these challenges.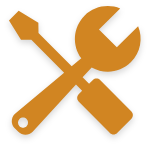 Content management solutions provide the tools needed to access, create, manage, retrieve, distribute, and publish digital content. Digital content includes images, photos, presentations, documents, videos, and other multimedia content. Digital material also includes the metadata that describes each file.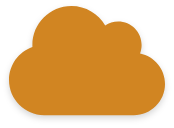 Cloud content management systems make it possible to manage content during its entire lifecycle. To develop and share content, most companies require the ability to manage material online.

The content management process starts with production. Enterprise content, whether technical or informational, has numerous touch points for editing cycles, review stages, and eventual publication, with each stage critical to the production of quality content.
4D Concept provides platforms designed to be easy to use in order to control digital assets across technical departments, marketing channels, and global enterprise teams. All our solutions can interface with other solutions via APIs and Webservices to improve services and extend capabilities.
What do our content management solutions offer?
Our systems are constantly evolving. 4D Concept's content management platforms contain everything you need to work in a completely new and better way. Teams can increase productivity with easy-to-deploy cloud content management.
Organizations can work together on digital files and:
share content between teams or team members,
preserve important digital assets,
monitor content growth and access,
connect teams with specific files,
distribute digital assets across all channels such as technical-documentation viewing-applications or social networks,
ensure that users and channels are always using the latest versions,
manage rights, and make decisions.
In short, work efficiently & quickly!

With 4D Concept, content management is easy. 4D Concept's content management solutions, praised by users for their ease of use and by IT departments for their flexibility and enterprise-level security, enable businesses to succeed swiftly around the world.

Our content management solutions
What our content management solutions offer
Working together around content
No matter where you are, get everyone on the same page when it comes to your brand guidelines, files, and resource usage. We enable teams to:
create,
access,
evaluate,
control,
and monitor
branded digital assets such as films, business cards, presentations, graphics, documents, banners, S1000D or DITA data, and other digital files from a secure central place.
With our solutions, your company's brand growth, brand consistency, and productivity are accelerated.
Avoid using conventional distribution methods such as local network sharing, downloading and uploading from slow and insecure email or servers, etc.
With our content management solutions, you can easily distribute your digital assets to multiple sources with just a few clicks.
Simplify your teams' lives
Connect your teams with constant communication through real-time alerts and comments.
Allow teams to seamlessly and securely access and exchange files inside and outside your organization.
With an easy-to-use centralized platform, version control, permissions, expirations, and work collaboration features, your business will never use outdated files or waste time searching for what it needs.
Manage content for your audience, your users
Quickly deliver content to all the platforms your customers demand.
4D Concept's content management solutions allow users to quickly find digital resources, rework them, publish them, and even share them directly on social networks depending on your activities.
3D catalogs, procedures, graphics, photos, PDFs, office and XML documents, videos, audio, and other valuable content can be easily distributed.
All our content management solutions give you complete control over your valuable digital documents, and deliver a consistent, high-quality brand.
You can enable, disable, monitor, protect, and control the use of your content. And with organized and structured files, you can be assured that valuable content is not lost or inaccessible.
Find files quickly. With full-text document search capabilities, or contextualized filters, our content management solutions search the contents of a file for the best results.
For a controlled vocabulary across your organization, user departments can import a list of predefined search terms that users can compare.
Custom keyword and metadata fields allow each organization to tailor our content management solutions to their unique environment.
Our content management solutions can meet your DITA, ASD/AIA S1000D or any proprietary DTD standards, and also supports photo metadata standards including IPTC and XMP.
Secure sharing and monitoring
Any organization must be able to preserve and oversee the use of valuable digital documents.
Furthermore, sharing sensitive content is a legitimate concern for any organization.
Our content management solutions' powerful permissions, enterprise-level security, reporting, and analytics give you complete control over your digital files.
With automatic alerts and notifications, you'll always know when someone uploads, deletes or adds comments to a file.
Need a content management solution?
Discover our range of products
adapted to all ASD, ATA and DITA standards

Your S1000D & ATA standards
document workshop

The easy-to-use DITA
document workshop

Universal Content
Management System