57.8 million Internet users in France own a smartphone.
Most users have more than 80 applications installed on their phones.
Out of these 80 applications, 9 are used daily and 30 during the month.




A mobile application allows you to provide your customers with unique features at their fingertips. More importantly, this connection between you and your customers provides your teams with new opportunities for development and continuous innovation in order to improve your services and products.
Because your material has been digitized, you can immediately offer publications that respond to the new daily habits that come with using mobile devices.
Your personalized mobile app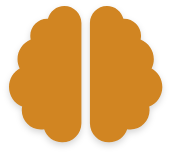 Our experience in the field
We understand that using mobile devices in the field creates numerous limits, which is why 4D Concept employs cutting-edge technology to unlock the full power of mobile devices for exceptional ease.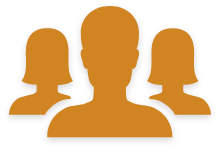 Our in-house developers, project managers, experts, UI/UX designers, and graphic designers work on your projects. XML, HTML5, CSS, JavaScript, Objective-C, everything is within their reach.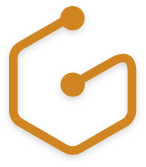 4D Concept develops mobile applications based on its publishing tools and has extensive expertise in media (first Paris Match iPad app), legal publishing (Lexis-Nexis), tourism (MTP), and with big industrial enterprises (EDF, STELLANTIS, THALES, etc.).

We have the knowledge and skills to create reliable, scalable, and feature-rich iOS solutions. We meet the needs of connected or offline use. We cover iPhone and iPad development.

Contact our team of Android experts to create a reliable and feature-rich mobile solution for any Android device. We are the guarantors of superb performance as well as remarkable and user-friendly UX design.
We cover Android Mobile App and Android Tablet App development.

Cross-Platform Innovation
In addition to the platform-specific base, we offer a set of functionalities based on cross-platform technologies. We enable the use of augmented reality, 3D visualization, and remote resource access while improving content development cycles.
Our experience in mobile apps
On-board vehicle documentation
4D Concept developed the ScanMy apps of the Stellantis group, which are currently used for 48 Citroën, DS and Peugeot vehicle types.
These applications are best-in-class.
4D Concept's XML publishing and compression engine enables the embedding of complete, interactive, and international data sets.
ScanMy apps offer modern visual navigation, clear access to vehicle indicators, and access to different topics in Augmented Reality through the smartphone camera.
These apps are automatically published and available for over 28 countries in iOS and Android versions. They all get an average rating of 4.3/5 from nearly 1,000,000 users per year.
Our apps are also available in the manufacturer's MyBrand app.
Inspection of engineering structures and infrastructures
For EDF (Électricité de France), we developed a suite of applications allowing inspectors of large hydroelectric structures (dams, locks, etc.) to take notes superimposed on photographs. These applications included an Android app designed for a Samsung camera and a Windows app that allowed data collection to be assembled in order to provide an adjustment report in accordance with EDF requirements.
Online library and interactive reading
Whether for a large legal publishing group, a regional public authority in charge of assessing film scripts or a publishing house specializing in the preparation for competitive exams, we have created apps for iOS and Android tablets capable of displaying a catalog of applications, including in-app purchases, and offering support for ePub3 format publications.
As these apps are intended to be learning tools or technical repositories, they incorporate notetaking and sharing functionalities, interactive browsing and playability of Quizzes, MCQs, etc.
Technical documentation for after-sales
4D Concept offers content management systems and complete document workshops, all of which come with a standard app for viewing and using digital content (XML documents, PDF, media, 3D). We can customize this application on demand.
Explore DITA Viewer and ADAM Viewer, which are our standard app offerings for technical documentation professionals and industry workers in integrated logistics support.
Need advice or support to develop your mobile application?
Discover our range of products
adapted to all ASD, ATA and DITA standards

Your S1000D & ATA standards
document workshop

The easy-to-use DITA
document workshop

Universal Content
Management System