S1000D training course for technical authors
An S1000D documentary project is part of the production cycle for major industrial programs.
The ASD S1000D specification makes it possible to meet the production needs of documents aimed at ensuring the maintenance in operational conditions of materials (systems and equipment) with a long life cycle and involving many players.
The fields of application generally concern the increase in the availability rates of equipment and the security of systems such as aeronautics, space, maritime, rail, transport, the defense sector.
All of our training can be held face-to-face or remotely.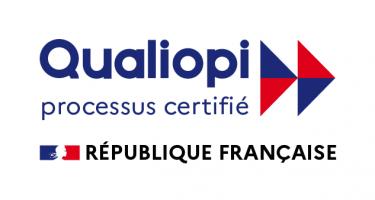 Maximum trainees per session: 6




Documentation managers, product managers, technical writers, anyone who needs to produce S1000D-standardized documents

Our training can be held in-person or remotely.
In 2020, we adapted all our courses to the constraints of distance learning. It is now possible for you to benefit from all our expertise from anywhere, without traveling or seeing us.
At the end of the course, you will have acquired the basics of the standard such as:

Structured documentation process from XML writing to publication consultation

S1000D Specification Concepts and Data

Key steps in managing an S1000D documentary project

Basics of Applicability, Containers, CIR
And you will know concretely:

Analyze the coding of S1000D objects: DMC, ICN, PMC, DDN

Analyze and write a Publication Module (PM) and Procedure, Description and IPD type Data Modules in XML format

Use internal/external links principles

Referencing CIR Components and Figures (ICN) in Data Modules

Implementing a DMRL to start an S1000D project

The challenges of documentation in the digital age
Structured documentation
Modular documentation

Principles of XML markup
Principles of DTDs and schemas
XPath, XSLT, XSL-FO
Publishing XML

Brief history
S1000D among the ASD standards
Organization

Principles
Data Module & Identification
Main types of DM
Publication Modules

5. CSDB and implementation
CSDB
Versions and languages
Business Rules
Production management: metadata, workflow
Organization

6. Detailed view of the tags
Descriptions
Procedures
Container & Alternates
IPD
PM

Delivery in v4.1: DME, CMP (DDN, DML)
DM ACT/CCT/PCT and CIR applicability
Management of SB by CCT
SCORM compatibility: schemas & DMC Learning

ACT/PCT/CCT
CIR Applicabilities


The exercises include, by comparing trainees' knowledge:
Writing XML
Creating a DMRL for the drafting of a CMP
Creating Descriptions

Headings, paragraphs, lists, tables
Illustrations, captions
References

Creating Procedures

Steps
Preliminary & Close requirements
Tools & CIR
Illustrations, hotspots

IPD (examples only)

Links to IPD & CIR
Links from IPD

Creating a Publication

4D CONCEPT is committed to making training available to everyone.
Our centers are accessible to people with reduced mobility, and our teams are responsible for providing the best possible support to participants with disabilities, whatever they may be, throughout their training course.
Please contact us at the following address psh-accueil@4dconcept.fr to better understand your request and its feasibility.