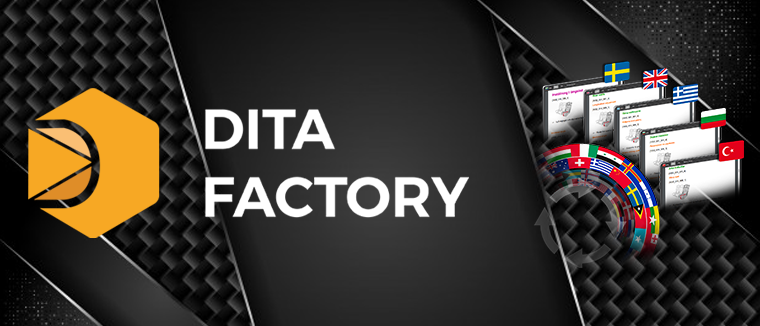 Contents improvement using DITA Factory
The challenge
For their "localization" in Europe, an automotive global player simply wanted to use car-maker data that were available in SAE J2008 format (Recommended Organization Vehicle Service Information), and convert them into DITA-publishing-standard data.
The solution 
4D Concept, using its documentation expertise and knowledge of DITA, was able to provide an SAE J2008 data conversion method using an 11-successive-step conversion process, creating tens of thousands of input Topics.
When made available in DITA Factory, data was enhanced in DITA Author in a continuous stream, then exported from DITA Manager to translation entities in different languages, and reimported via Web Services, before their final assembly for multilingual publication (DITA Publisher).
Hosted on the 4D Concept Cloud, the application is operated for various global automotive customers, and lets them re-export the translated data to the original SAE J2008 format.