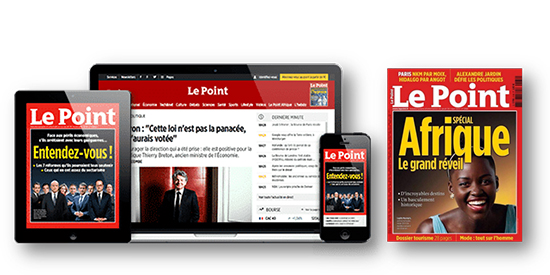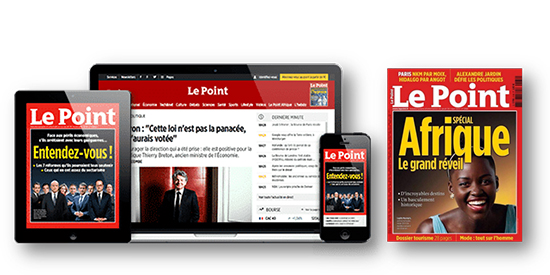 Le Point goes digital with 4D Concept
Context
Founded in 1972, Le Point is one of the main weekly news magazines with reference information on political, economic, social, technological, sports, scientific, automotive and cultural news in France and around the world.
It occupies in particular the first place of news magazines in newsstand sales. Since the early 2000s, Le Point has undergone strong circulation growth. In 2013/2014, this stood at 391,292 copies (DFP OJD 2013-2014).
Built on the solid journalistic values​of rigor, independence and proximity Le Point attracts a rich and influential readership. It was the first Premium magazine (excluding TV magazines, according to Premium audipresse 2014).
With more than 2 million readers each week, Le Point is the favorite magazine of very high-income French people. lepoint.fr, a general information website, provides its visitors with continuous information including opinion pieces, exclusive articles, videos, slideshows, debates and blogs.
In 2014, it attracted an average audience of nearly 5 million unique visitors and 66,000,000 page views (Médiamétrie). Since 2017, the site has been enhanced with paying articles.
On iPad, iPhone and Android, the Le Point HD application allows users to download the issue in enhanced version (video, sound, photo, …) from every Wednesday evening.
Le Point now offers several other magazines that are also broadcast in a multi-channel: Le Point Afrique, L'Argus des Montres, Le Point Golf, Le Point Etudiants, Guide des Vins, Vino Bravo.
The challenge
In 2013, Le Point magazine wanted to renovate its production and editorial management tools in order to adapt its production to the digital transformation in the press sector.
As a first step, Le Point wanted to replace its existing editorial back office, which was becoming obsolete and posed problems in terms of maintenance and adding features. The magazine was slow in accessing its internal resources: regular data archiving made the resources unavailable for business use.
Secondly, Le Point wanted to automatically categorize and enrich information from different sources: images and articles from print feeds, regional and national daily and weekly newspapers, existing research archives, AFP, etc. The different origins of the data did not help the search for information. Changes in data over time and in quantity required an adaptive technology and editorial system.
These needs concerned two professions in the editorial chain of the magazine: journalists and researchers. An innovative cross-media publishing process was necessary to help to better integrate them.
The solution 
4D Concept met the different needs of the magazine by suggesting a customized, innovative solution that was suitable to the problems of the then current cross-media distribution.
The proposed solution consisted in associating a system that was both authorial and editorial and that managed the content editing, editorial workflow and production follow-up with a flow aggregation module to bring together information from different sources, enrich it and allow its direct use by researchers and journalists. This solution is based on MarkLogic technology, a native XML database that meets multichannel publishing, volumetric and durability constraints.
Outcome: 4D Concept solutions brought many benefits to journalists and researchers at Le Point magazine. The editorial teams of the magazine gained in response time when writing an article and enhancing it with the media. The system also facilitated research related to a theme which led to unparalleled time-saving by researchers. They were able to build a very rich database supporting a large amount of different data, connected to Wikidata and Geonames. The wealth of information was now brought under control and organized within the same system that allows them to react and offer articles that were richly illustrated, indexed and published quickly. In short, Le Point's investment in the XMS editorial system was a suitable choice, helping along the exchanges between the various stakeholders within the editorial chain.